Rusty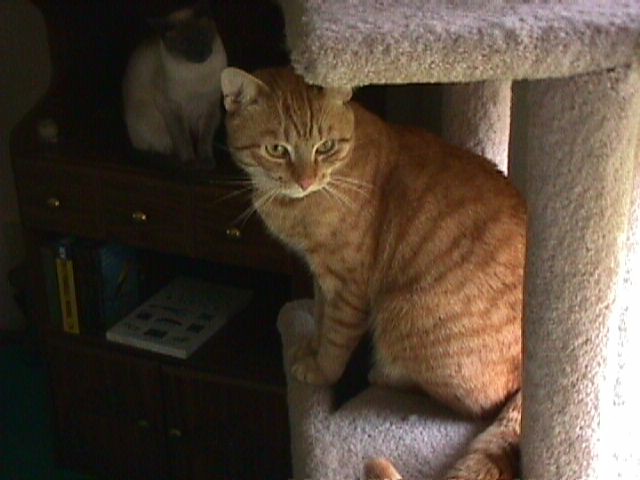 Rusty is very playful. The other, more subdued cats like to keep a careful watch on him, as Mollie is doing here.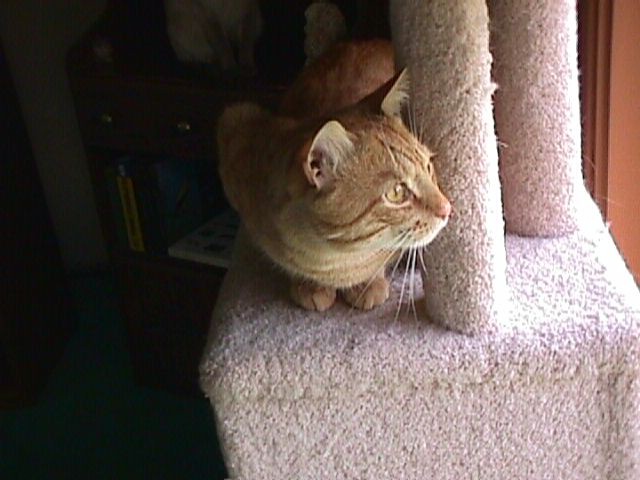 Looking out the window at the birds is a favorite hobby of all the cats. We have Cardinals, sparrows, gold finches and even an occasional Oriole. But the favorite thing to watch is the squirrels who like to come right up to the cats and tap on the glass!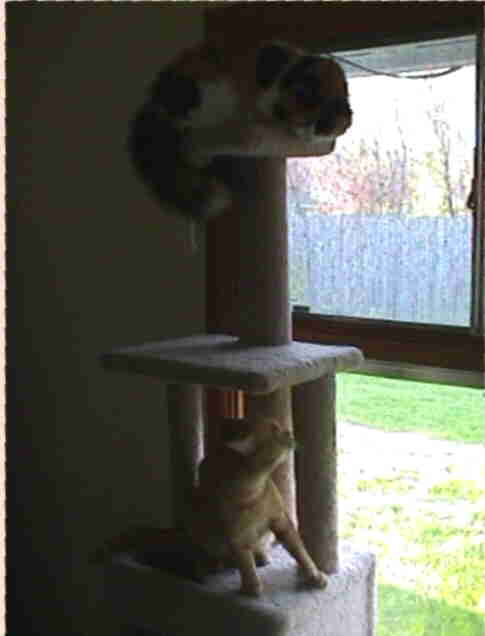 Rusty attempts to get assertive with with the Calico (Squeaky).
She held her ground and her title as queen of the mountain.
Click Here For The Cat Poetry Corner
Click Here To Meet Jasper